Horizon 120
Our investment
Horizon 120 is an exemplar business park offering modern, flexible business accommodation, energy efficient buildings, amenities and facilities and best in class fibre optic connectivity.
The £24.3 million invested into the land and infrastructure and our partnership with commercial developer, The Marshgate Group, has unlocked the business park to businesses and the potential for 2,000 quality jobs.
A place where businesses can invest
The business park is attracting the attention of several well-established firms keen to move their growing businesses to the future-proofed site.
Several businesses, including CareCo, British Offsite and Medequip have opened for business, bringing jobs and opportunities with them into the district.
Significant investment from oversees has seen the completion of several light industrial units suitable for medium-sized businesses looking to expand and scale-up operations.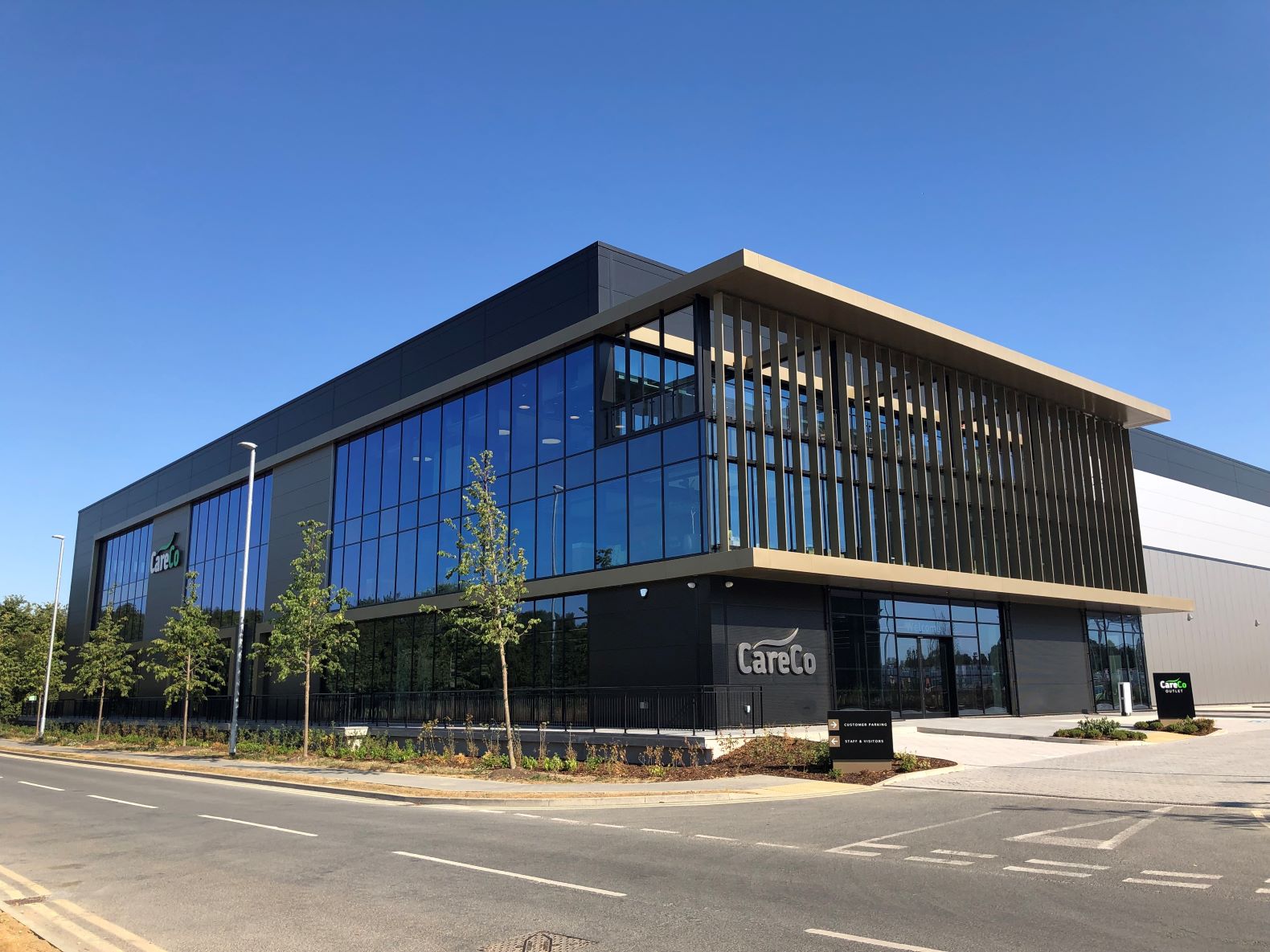 Excellent road connections
The park is in an accessible location, situated close to the A120 in Braintree and between the regional growth centres of Chelmsford and Colchester. The road network connects it to Stansted Airport and the M11, London, Cambridge, the A12 and the international Freeport at Harwich.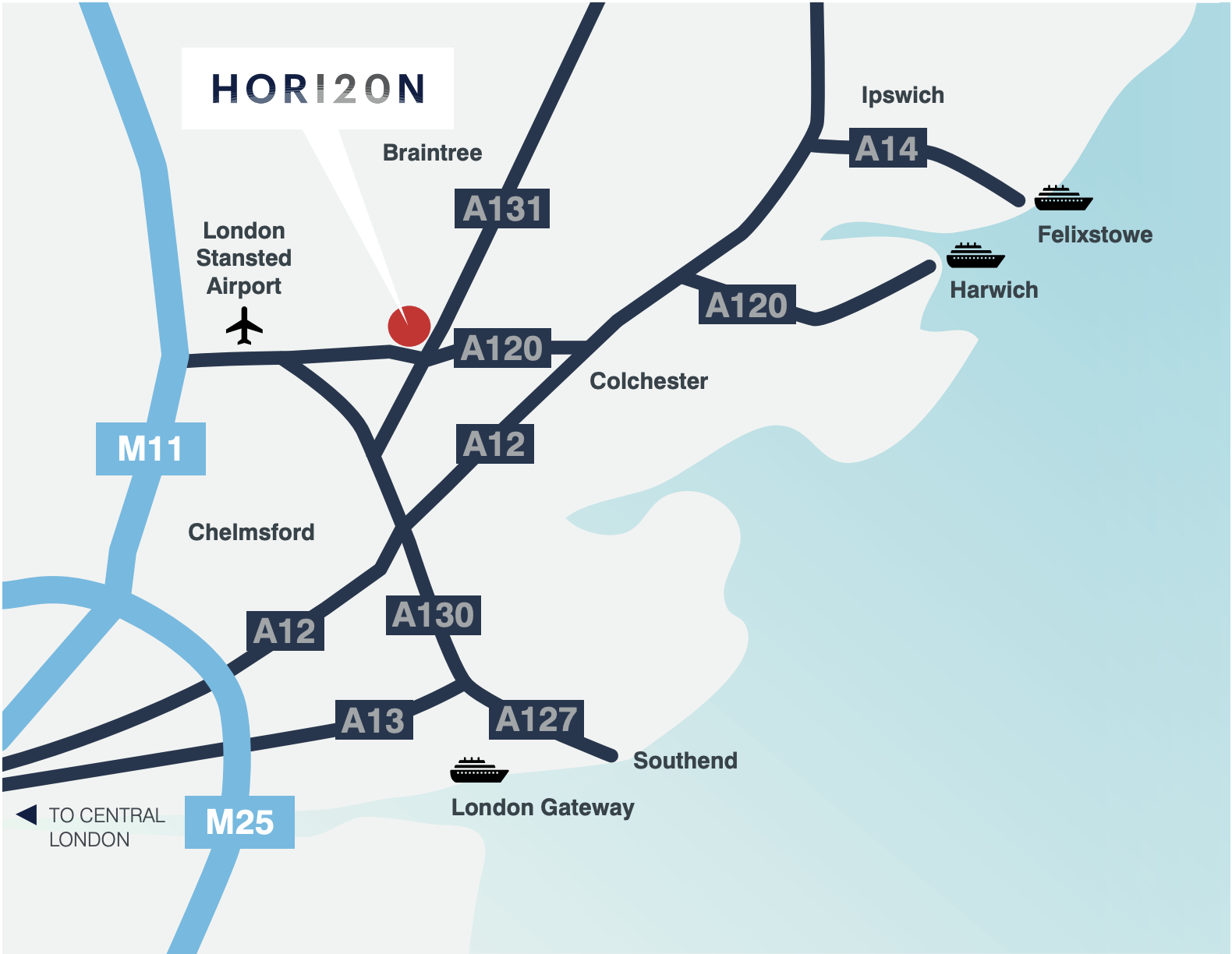 Beskpoke business accommodation
The Marshgate Group is the developer for the commercial buildings and is working with interested businesses on bespoke designs for new facilities.
The buildings will meet sustainability ratings which means that they will be energy efficient when in use.
At least 30% of the energy supplied to each building must be from a renewable source, whether that be through solar panels, wind or other.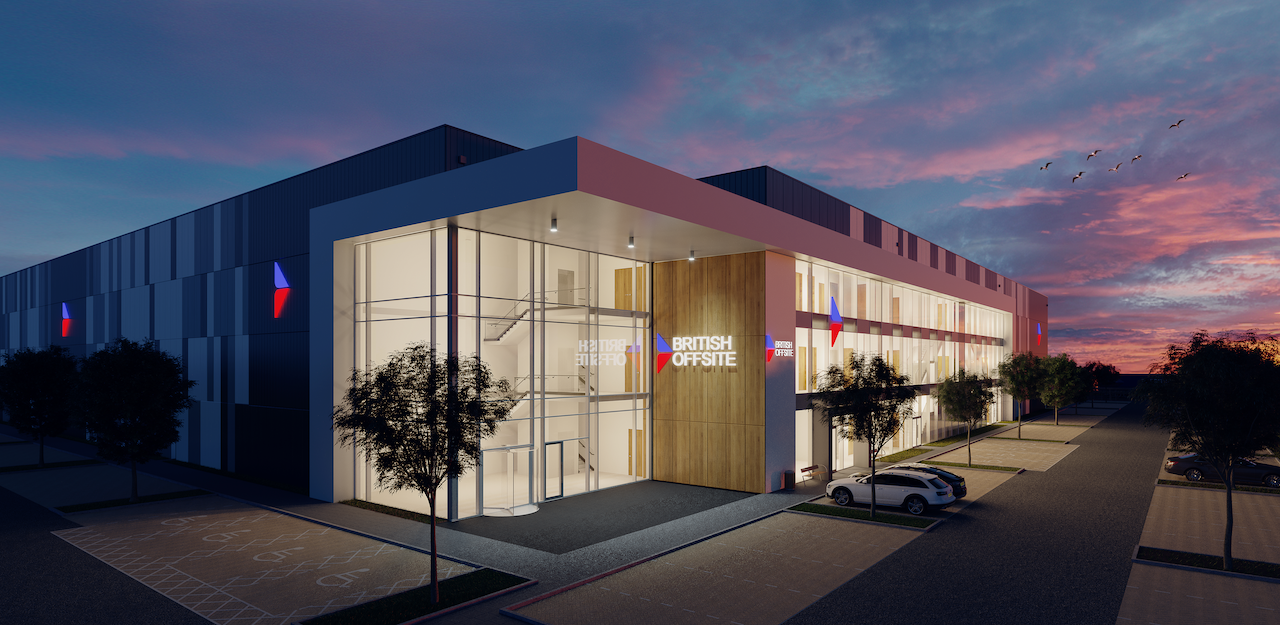 Opportunities for small businesses
Our new centre for enterprise and innovation has opened for business.
The three-storey centre, known as The Plaza, offers shared meeting rooms, flexible workspaces, conference, event and training facilities and offices for smaller businesses. It will be a place where businesses can collaborate, access support and advice and build-up knowledge and skills.
The centre aims to create up to 160 new jobs a year.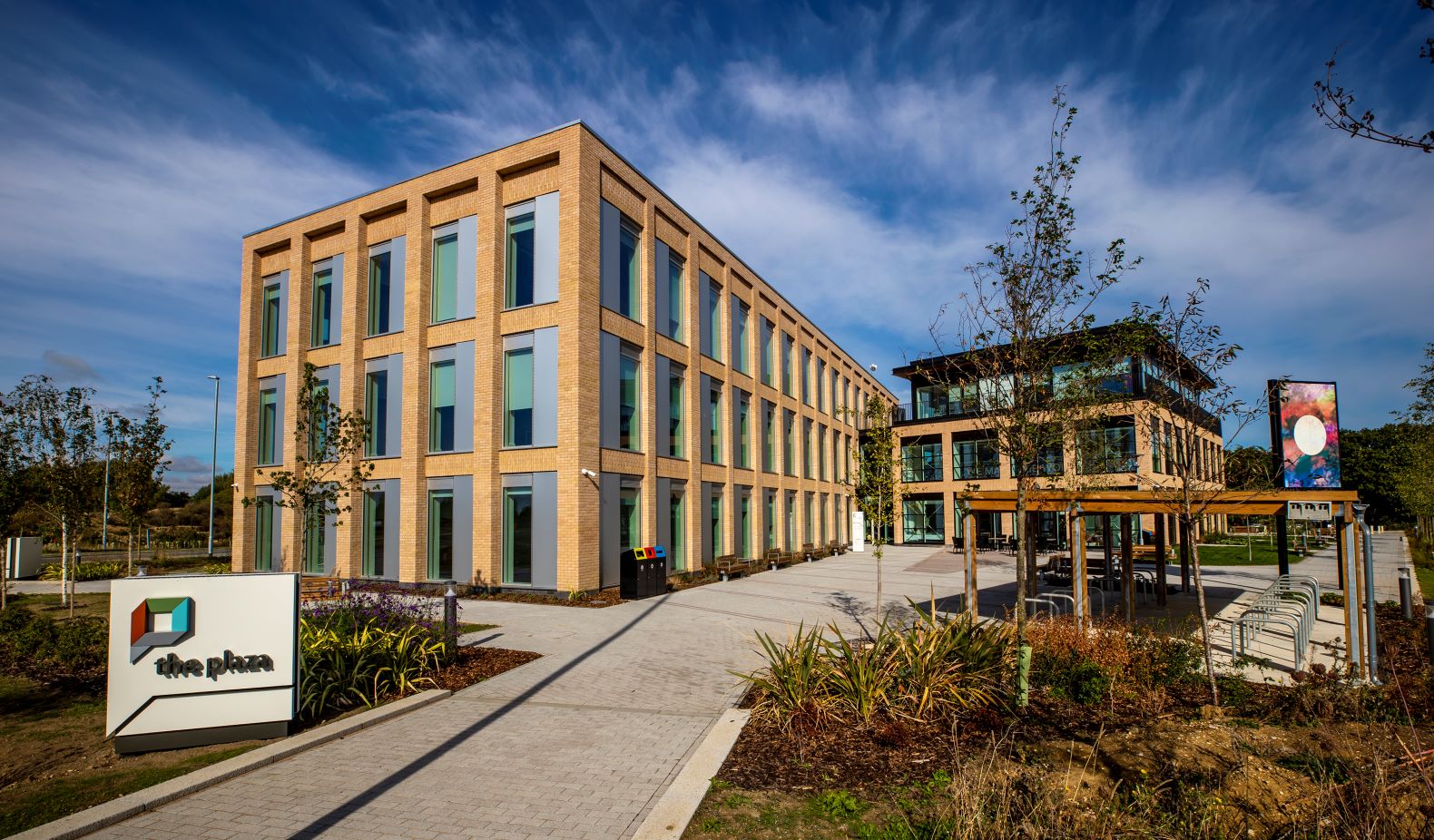 Right planning framework
We adopted a special type of planning framework, known as a Local Development Order, for Horizon 120. This framework gives clarity and certainty to developers and streamlines the planning process making it easier for businesses to invest and move from elsewhere.
The framework allows for the development of office, manufacturing and distribution spaces. The buildings will benefit from a design code which details high standards for landscaping, building design, quality and environmental ratings.
Our design code, with its high architectural and environmental standards, was shortlisted in the 2021 Royal Town Planning Institute's national awards.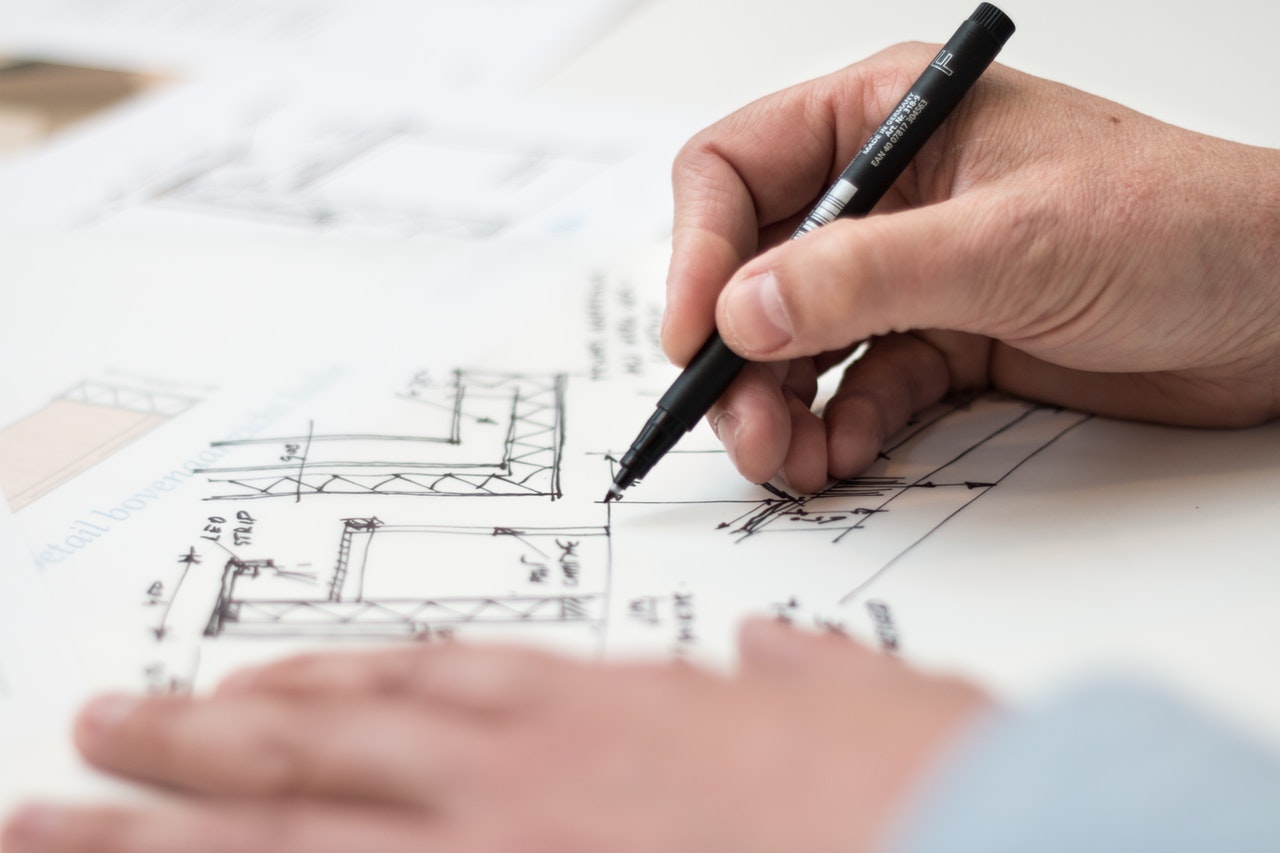 A green place to work
We have created a green environment where roads and paths are tree-lined with green buffers and wildlife corridors.
Close to the new enterprise and innovation centre, we have created a habitat with ponds, tussock grassland, wildflower meadows, hedgerows and trees.
Workers will benefit from views over open countryside and paths and jogging trails linking to the Great Notley Country Park.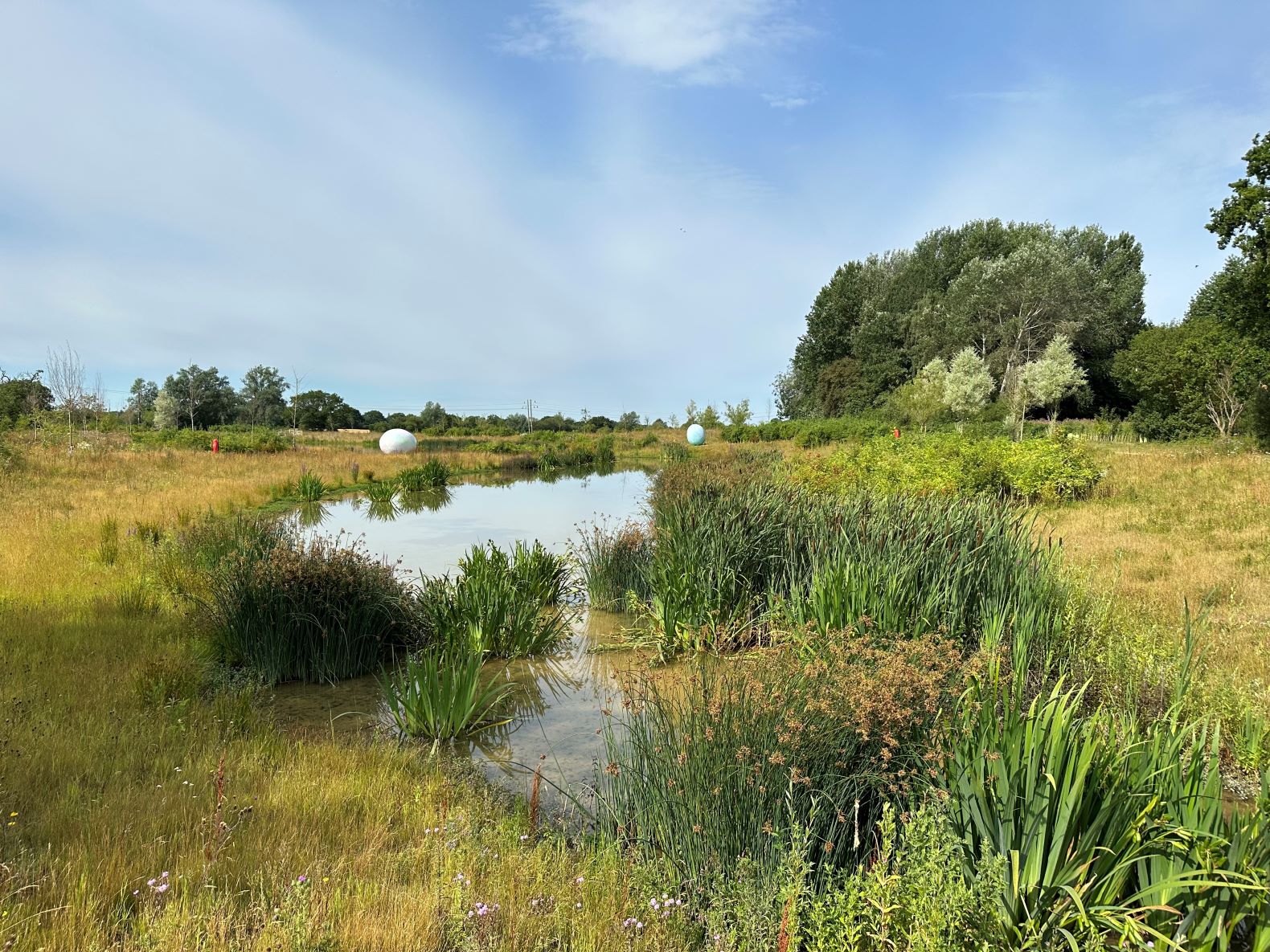 Amenities for employees
The new enterprise and innovation centre is home to a café, event spaces and other facilities which adds to the experience of employees working at the park.
Our ambition is to create a business community, where employees can go for a coffee, network with colleagues and enjoy a lunchtime walk or run in the Great Notley Park.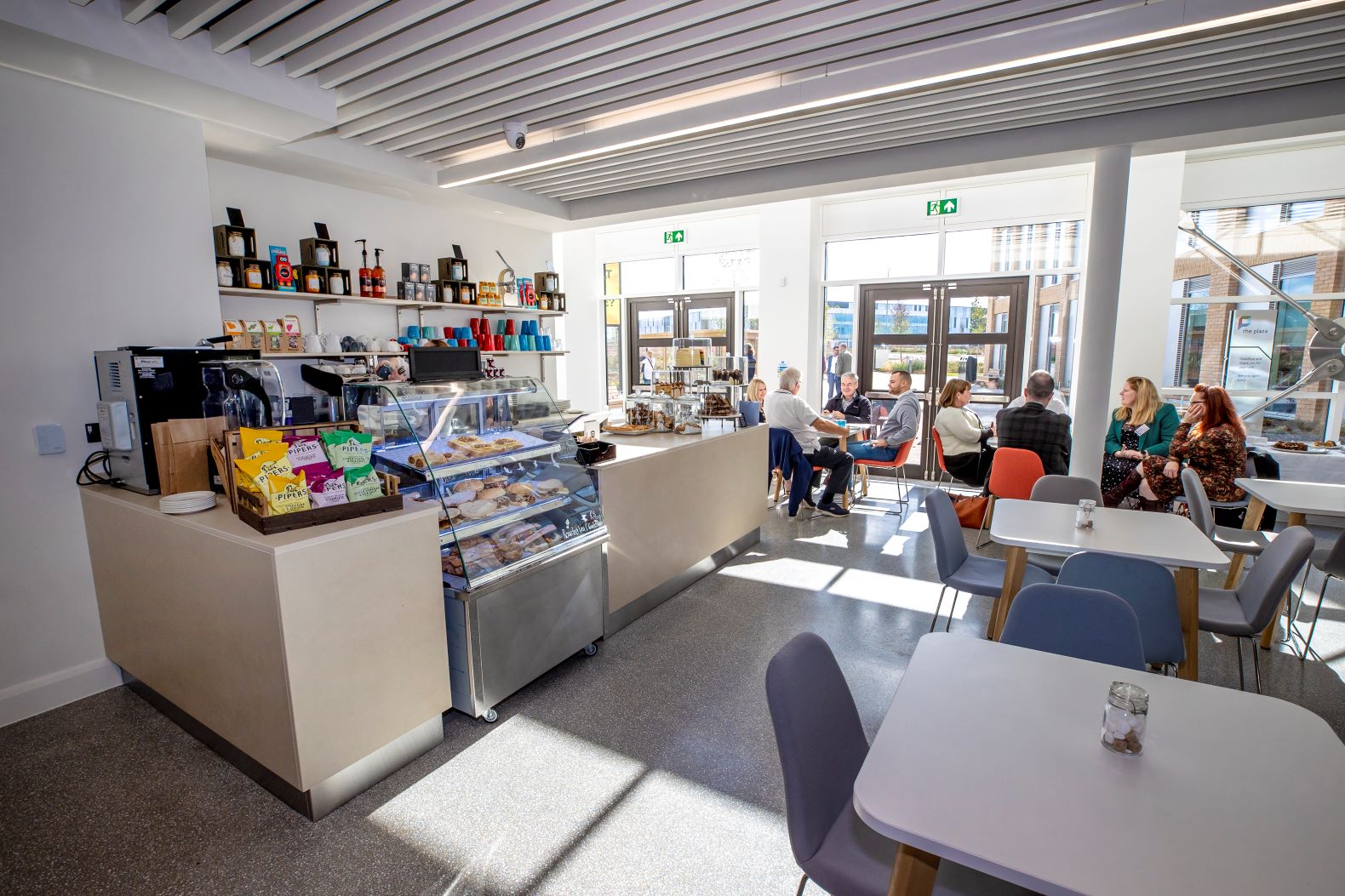 Sustainable transport options
Existing cycle routes, running through Great Notley, connects the business park to the town centre and train station. Off-road cycle ways, which connect to the crossing on the A131, have been designed into the business park.
Horizon 120 benefits from DigiGo, an 'on-demand' electric mini-bus service which connects employees to the other business parks, town centre and villages nearby.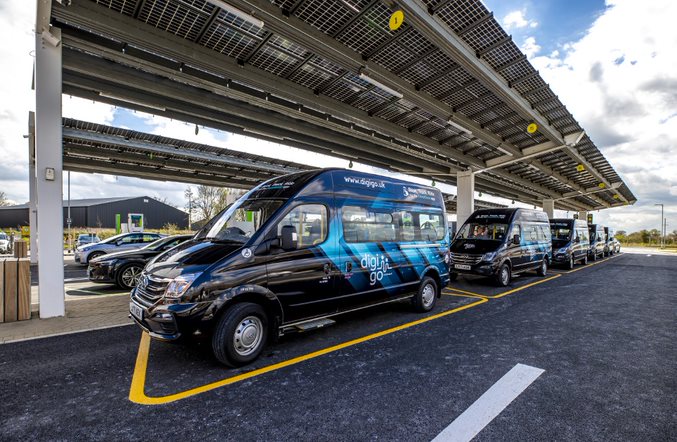 Horizon 120 Unit 1
View our fly round of unit 1 at Horizon 120